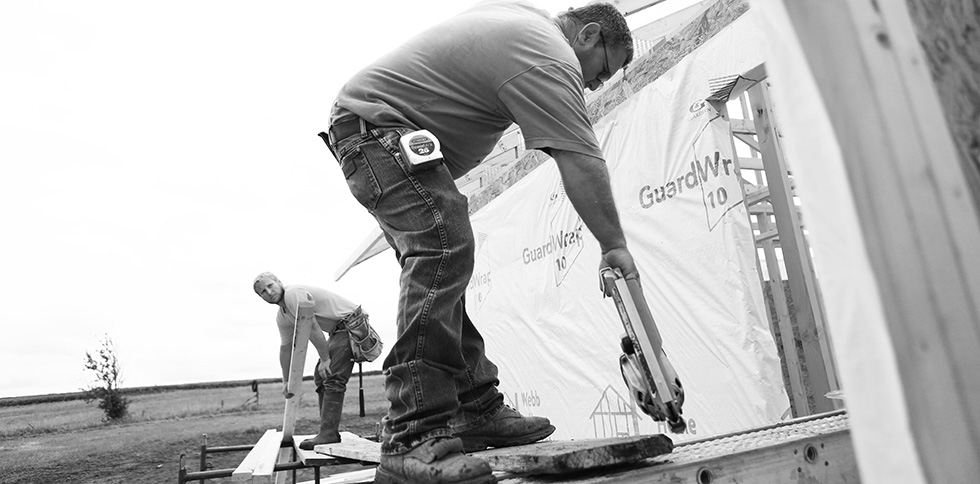 It is essential to have proper roofing and siding to protect the interior of your home, office or building. Without substantial roofing and siding, a variety of issues can arise. Scott Dawson Builders, Inc. is the number one place to call for all your roofing and siding contractor needs in the Abilene, KS area. We have just what you're looking for when it comes to professional and efficient roofing and siding contractors.
When you have dependable roofing, it gives you a sense of security and peace of mind that your home is being protected. If your roofing is falling apart or not holding up to the exterior elements it can cause a plethora of problems. Avoid these issues and call on Scott Dawson Builders, Inc. to take care of all your roofing remodeling, repairing and service needs. We have the best roofing contractors in the industry to take care of you.
Since 1982, we have been providing our customers with exceptional service for their roofing needs. Along with roofing services we have excellent siding contractors to manage all your siding needs. The benefits of siding are that it protects your home from extreme weather conditions, the sun, and outside damages. When you don't have stable siding on your home it can create make you vulnerable to the outdoor elements. To prevent these issues from developing call on Scott Dawson Builders, Inc. to take care of you.
We take pride in every job we perform and it shows in all our work. Next time you are searching for a place to meet all your roofing and siding services call on Scott Dawson Builders, Inc. With years of experience, we have the best roofing and siding contractors to meet all your needs.